In-Home Care Providers staff caregivers (CG's) that are available for short-term respite care or long-term care and include Homecare Aides, CNA's, CHHA's, Companions, Escorts, Housekeepers, and Drivers. Basic services include preparing meals, housekeeping, running errands, escoringt to doctor appointments and providing transportation. Caregivers can assist with the activities of daily living such as medication management, bathing, dressing. Experienced and specially trained CG's can assist with diabetes management, skilled medical care, Dementia and Alzheimer's care, and hospice or palliative care. In-Home Care can basically be given anywhere including a house, apartment, assisted living community, or in a medical facility.
In-Home Care is ideal for those who:
Want a maintenance-reduced or free lifestyle.
Are finding home management to be more difficult.
Need assistance with daily tasks (idal's) and/or care needs (adl's).
Have been diagnosed with any level of memory impairment (MCI, Dementia, Alzheimer's).
Have the financial means to pay for a caregiver.
Wish to live with more safety and security.
No longer want to live alone in their home.
Need regular transportation for errands and appointments.
What are the main types of In-Home Care?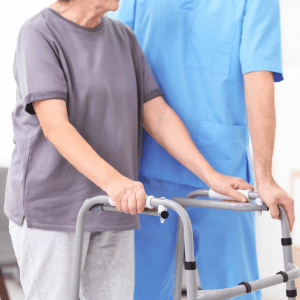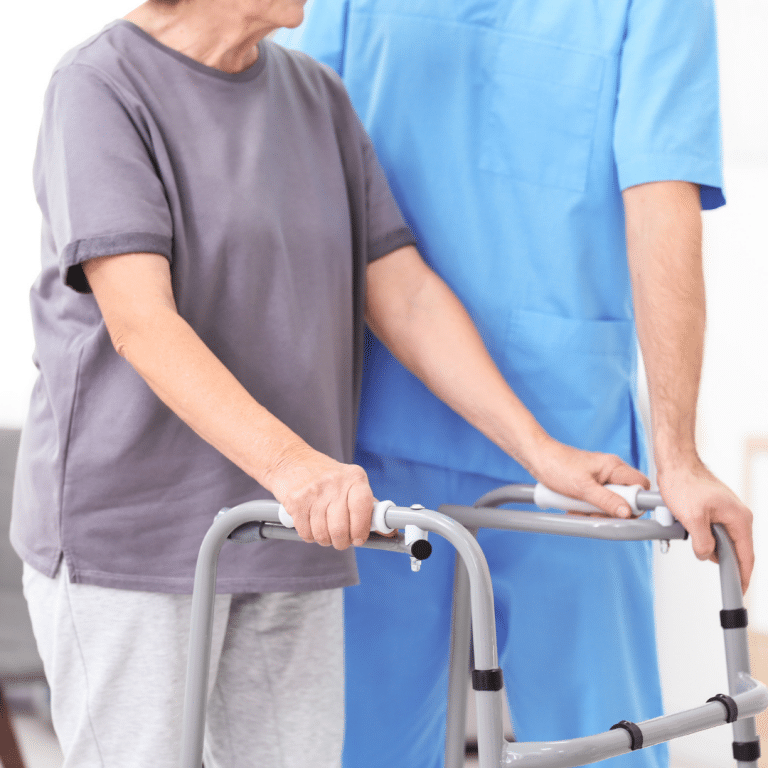 Homecare Aide (Basic Caregiver)
Homecare Aides (HCA's) are basic caregivers who've registered with the California Department of Social Services (CDSS). In doing so, these caregivers have completed the criminal background check process administered by the CDSS. HCA's provide a wide range of personal services such as answering the phone, scheduling appointments, organizing, and running errands. They assist with care needs such as supervision, monitoring, cueing, feeding, transferring, repositioning, hygiene, and more.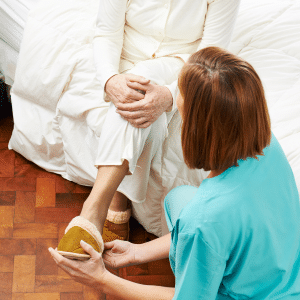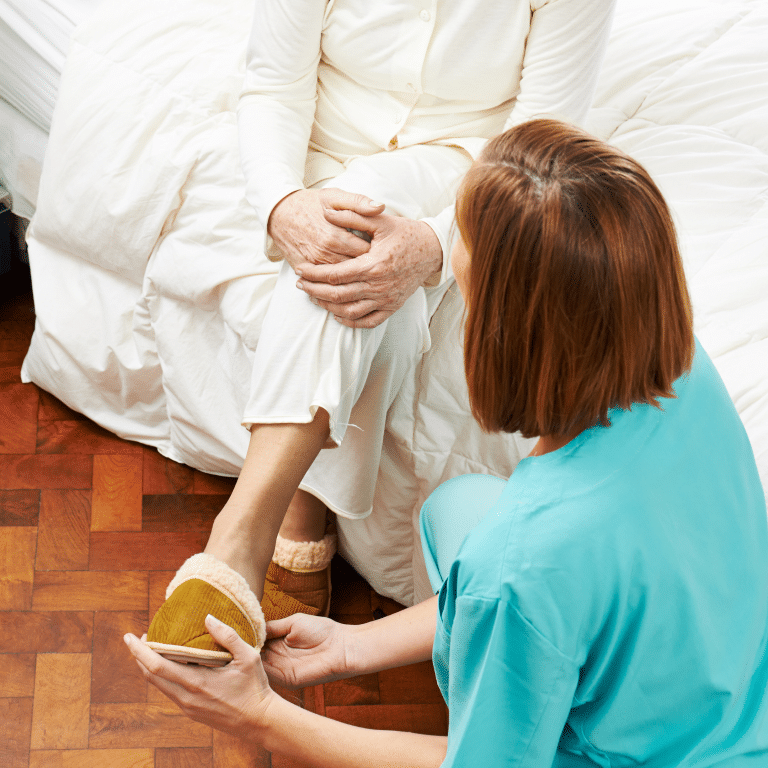 Home Health Aide (CHHA and HHA)
Certified Home Health Aides (CHHA's) and non-certified Home Health Aides (HHA's) typically provide non-medical assistance to individuals in their homes. They usually care for one person at a time so they often form close personal relationships with their clients. Home Health Aides assist with iadl's such as light housekeeping, grocery shopping, meal preparation, help with the telephone, newspaper, radio, and care needs such as medication supervision, grooming, dressing, toileting, and more.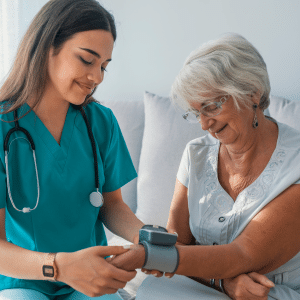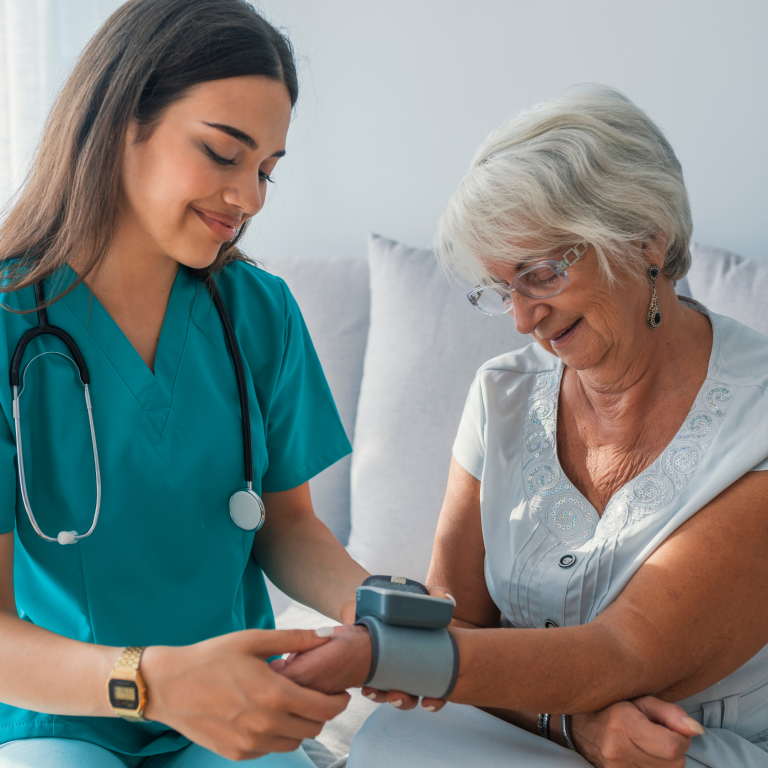 Certified Nursing Assistant (CNA)

Certified Nursing Assistants (CNA's) must pass a state licensing exam in order to get their certification. They tend to work in a variety different settings such as private homes, assisted living communities, hospitals, nursing homes, and other medical facilities. Like HHA's they can provide assistance with daily tasks like cleaning, preparing meals, help with the telephone or television and they can provide assistance with adl's such as medication management, bathing or showering, toileting, incontinence care. Though unlike home health aides, CNA's can usually perform more advanced care and assistance such as heavy transferring, monitor vital signs, document changes in health condition, and report to nurses and doctors.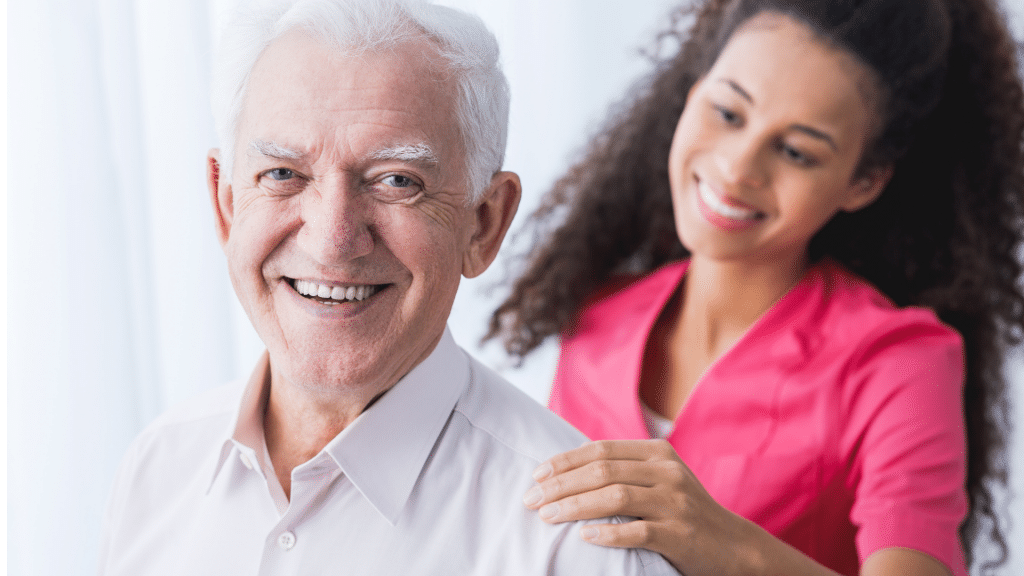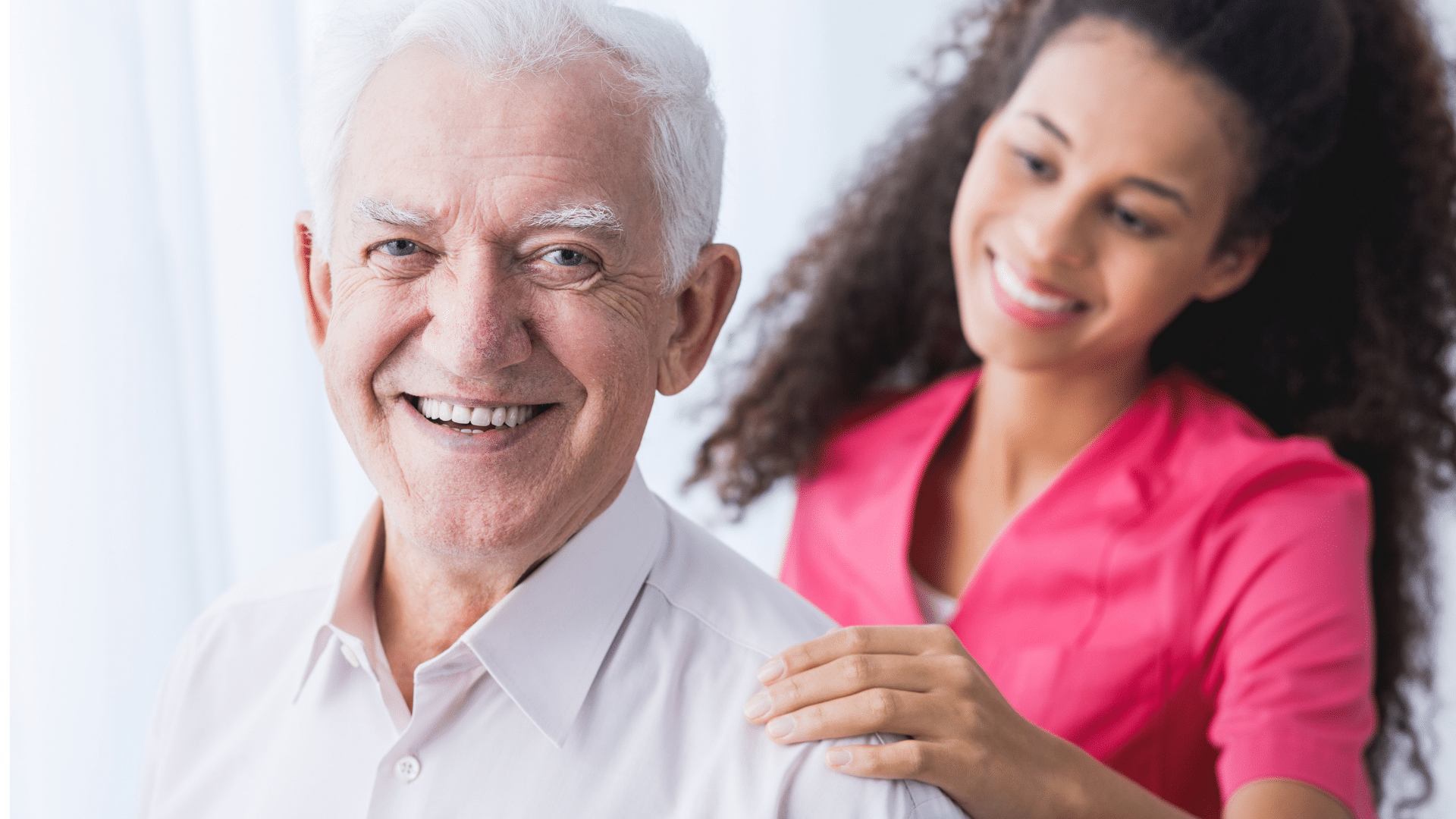 Companion
Companions can provide basic assistance with shopping, running errands, scheduling appointments, and paying bills. They give genuine company by talking, listening, reading, playing board games, and other fun activities with their clients. Companions even give compassionate support, encouragement, and a sense of purpose to those they work for. And many can really connect, bond, and create long-lasting and deep friendships.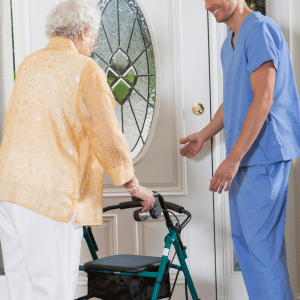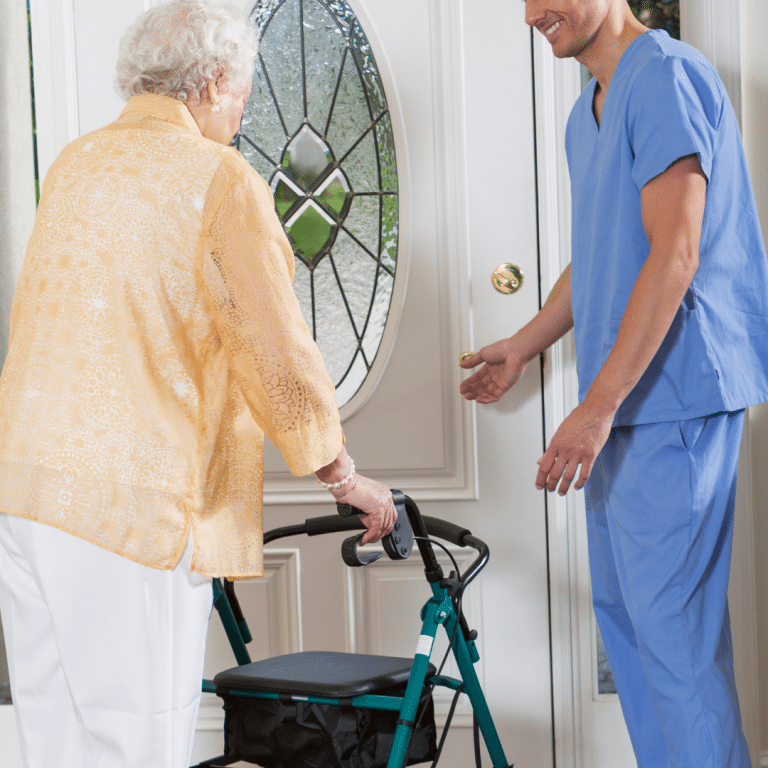 Escort
Escorts typically assist their clients to and from various appointments. They can go to medical appointments such as the doctor's office for a routine checkup, the specialist for advanced treatment, or the physical therapist to work on rehabilitation and getting stronger. Escorts can also go to non-medical appointments such as to the salon or hairdresser. They will stay the entire time in the waiting area and leave with their client once they are finished and ready to go back home. Generally, they do not provide any hands on assistance but rather offer support and a watchful eye to those they help.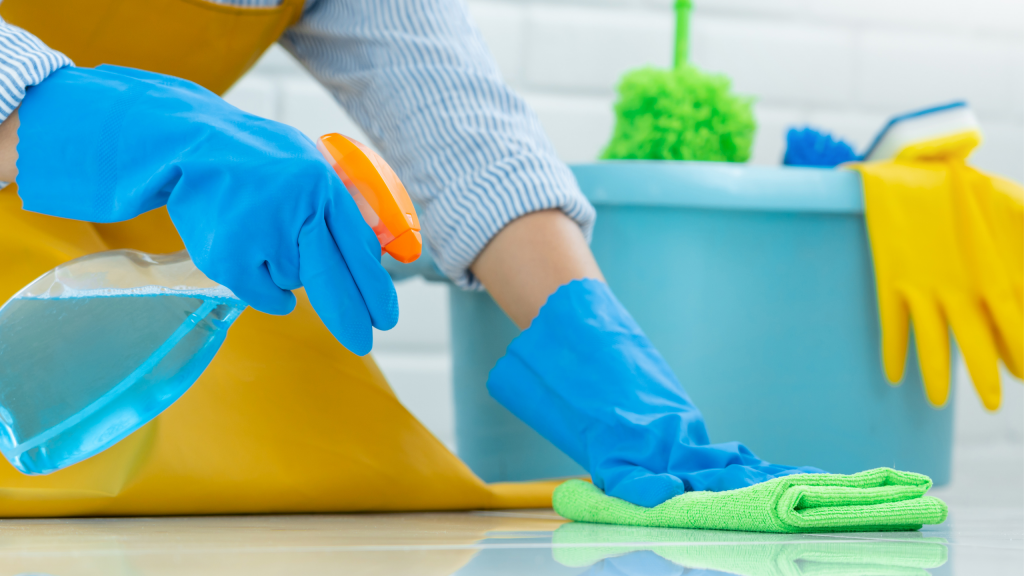 Housekeeper
Housekeepers can reduce or virtually eliminate all of the household chores and heavy cleaning in your home. Services include sweeping, vacuuming , polishing, mopping of floors, sorting, organizing, dishes, making beds, laundry, changing and stocking linens, tidying up rooms, washing windows and blinds, dusting, sanitizing, deep cleaning of large appliances, and more.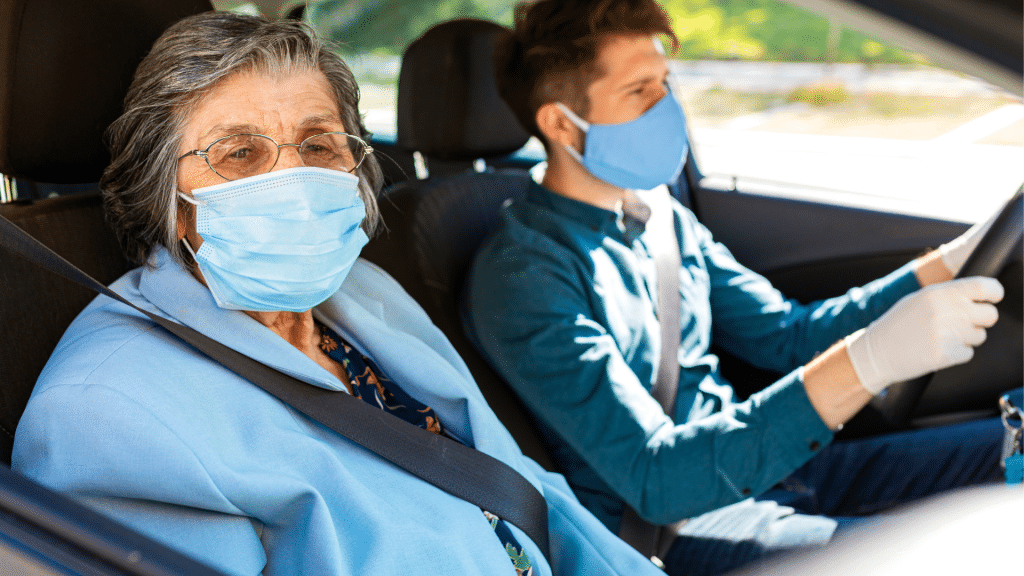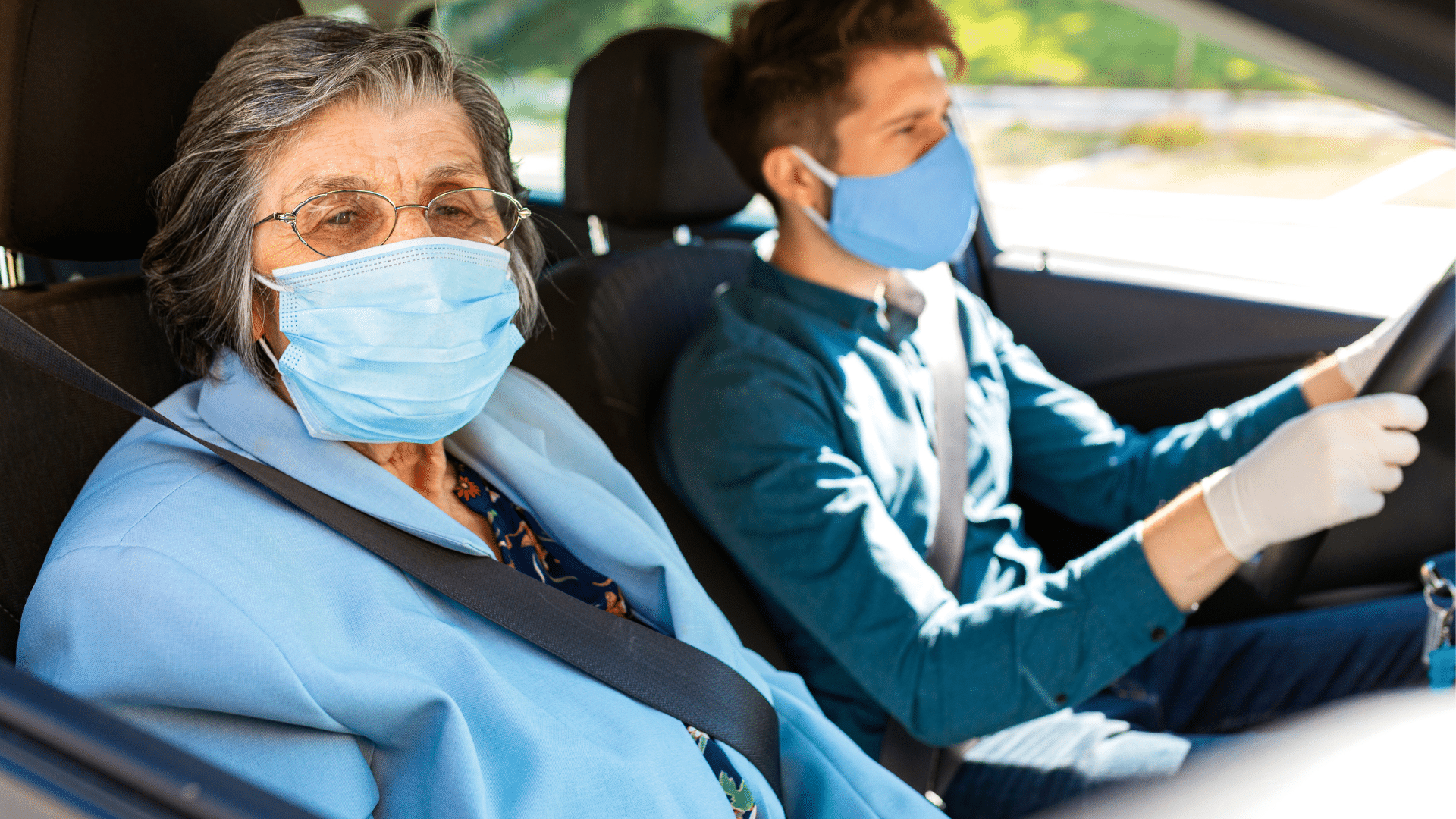 Driver
Drivers make getting around town easy and hassle-free. They are fully licensed, insured, and have clean driving records. Most have their own vehicles and they can travel both short and long distance trips. They can drive you to medical appointments, run errands to the grocery store, nail salon, dry cleaners, and to shopping malls, movie theaters, restaurants, coffee shops, and extended enjoyable scenic trips on the highway, coast, or through the mountains.
How do I pay for In-Home Care?
Basically all In-Home Care Providers accept:
Private pay (out-of-pocket)
Long-term care insurance
Some In-Home Care Providers may accept:
VA Benefits
Medi-cal (Medicaid) and other state programs such as IHSS (In-Home Supoortive Services).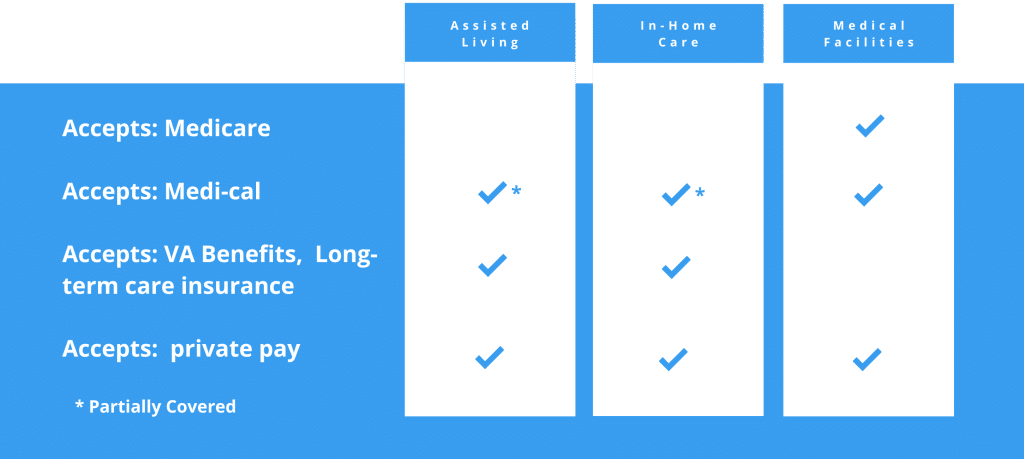 How much should I expect to pay?
The average cost for In-Home Care in the United States is approximately $28 per hour. This is generally the more costly option rather than moving to an Assisted Living Community where the daily rate is roughly $150 per day. Additionally, if you choose to stay home and hire a caregiver you will also have to continue paying your mortgage, homeowners insurance, property taxes, utilities, phone bill, cable bill, internet bill, food, maintenance. You may also have extra expenses to pay for in order to make sure your home is safe and secure. This includes medical equipment (shower chair, transfer bench, hospital bed) and home modifications (wheeelchair ramps, lifts, railings, grab bars).
How is the price determined?
The biggest factor in price and how much you will pay for In-Home Care is determined by the amount of assistance or how much care you need (level-of-care). You should expect to pay a higher amount if the amount of care you require is higher. Generally these such care needs can make the cost go up: Dementia or Alzheimers Care, incontinence care, feeding (help with eating), two-person assist's or transfers, p.m. assistance (care needed multiple times at night). Other factors that may increase your rate include any additional preferences you may have such as: hiring a CNA or CHHA (Certified Caregiver) vs hiring a caregiver who has the basic credentials such as CPR and First-Aid training.
Secure Your Personalized and Discounted True Price
Frequently Asked Questions
Key Terms and Abbreviations
IHC = In-Home Care
AL = Assisted Living
ALF = Assisted Living Facility
SNF = Skilled Nursing Facility or nursing home (commonly mistaken as assisted living)
ADL's = Activities of Daily Living (such as: medication management, assistance with bathing, dressing, and personal hygiene)
IADL's  = Instrumental Activities of Daily Living (such as: grocery shopping, meal preparation, assistance with the telephone, newspaper, radio, or managing finances)
LTC = Long-Term Care
PCP = Primary Care Physician
GP = General Practitioner
NP = Nurse Practitioner
DON = Director of Nursing Services
RN = Registered Nurse
LPN = Licensed Practical Nurse
DSD = Director of Staff Development
SSD = Social Services Director
LVN = Licensed Vocational Nurse
CHHA = Certified Home Health Aide
HHA = Home Health Aide
CNA = Certified Nursing Assistant
HCA = Homecare Aide
CG = Caregiver
DME = Durable Medical Equipment (such as: a wheelchair, shower chair, or fww (front wheel walker)
PT = Physical Therapy
OT = Occupational Therapy
ST = Speech Therapy
RT = Respiratory Therapist
ROM = Range of Motion
CPR = Cardiopulmonary Resuscitation
AED = Automated External Defibrillator
MCI = Mild Cognitive Impairment
DPOA = Durable Power of Attorney
VA = Veterans Affairs
LTCI = Long-Term Care Insurance
HMO = Health Maintenance Organization
PPO = Preferred Provider Organization
CDSS = California Department of Social Services
DHCS = Department of Health Care Services
HIPPA = Health Insurance Portability Accountability Act
DOJ = Department Of Justice